"RETRIEVER - AUTUMN 2009"
During the show we had seen two beautiful freestyle dances.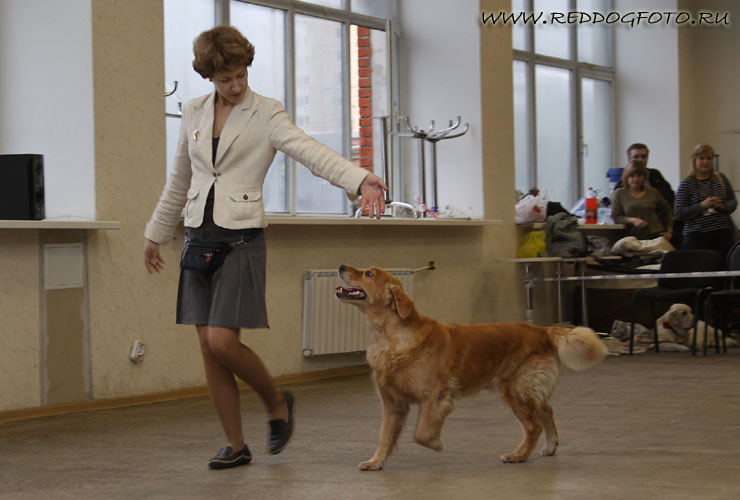 Lena Malinovskaya and golden Lana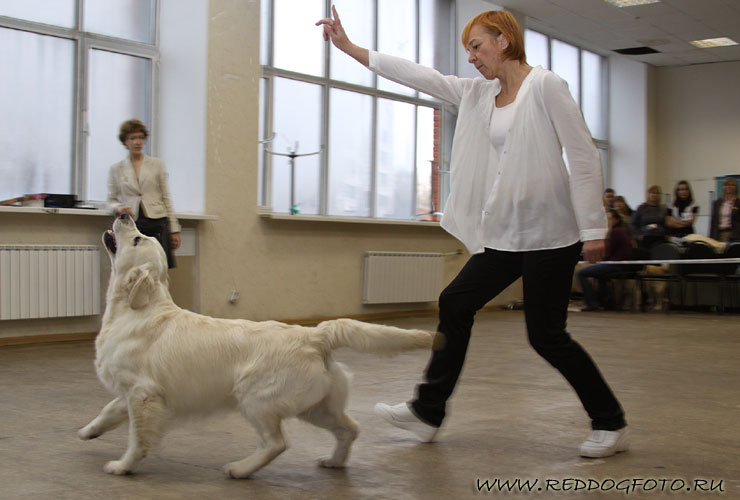 Olga Nechaeva and golden Runnie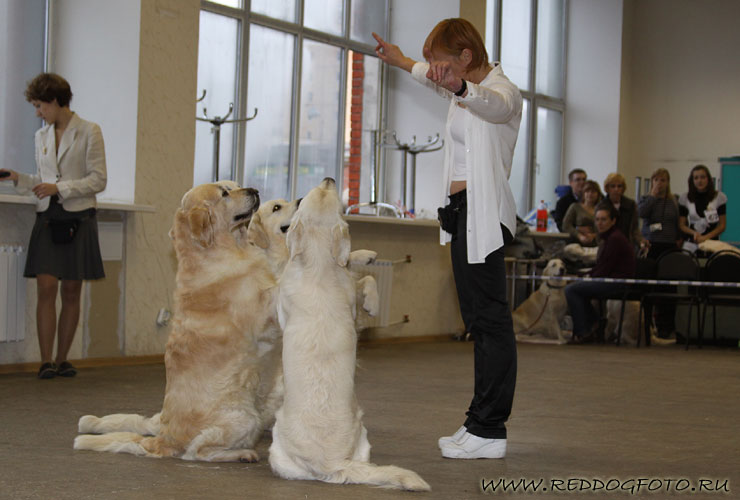 Olga Nechaeva and her team
During the Show we have invited new Russian Champions from Russian Retriever Club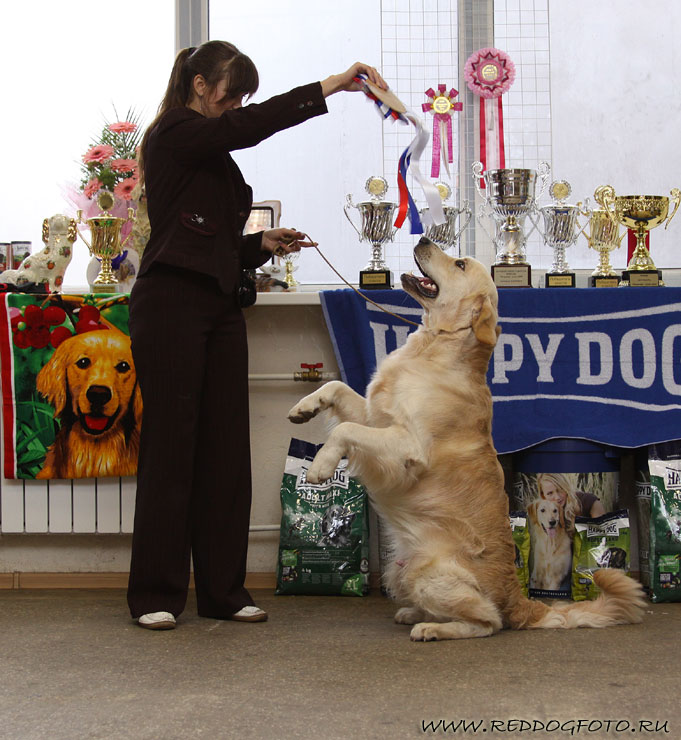 Dasha Scherbakova and golden Step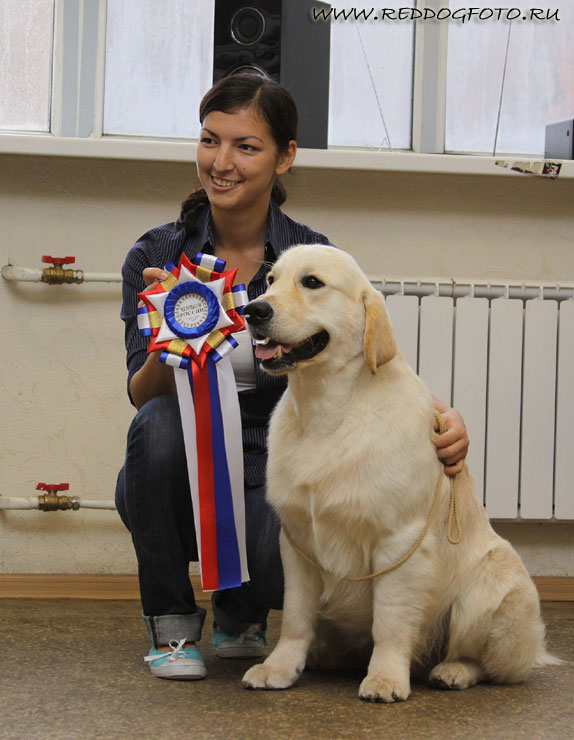 Olga Klimova and golden Anri
The best breeders of the year became Elena Perepelova (kennel "RIERA", golden retriever) andn Tatiana Potovina (kennel "Nicol Poli", labrador retriever).
We were very happy to congratulate the best young handler of international show "RUSSIA 2009" - Nastia Bolshakova.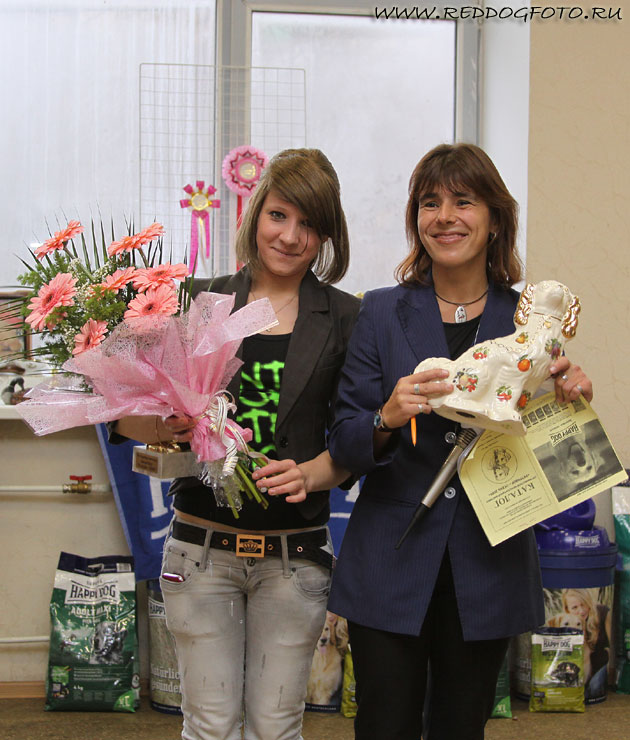 Also we have given special rosette to Young World Champion 2009 - flatcoated retriever ALMANZA TOTALLY MIND BLOWING